Shops
Marea Verde
Address.
40 Ronda de Sant Pere 08010 Barcelona Spain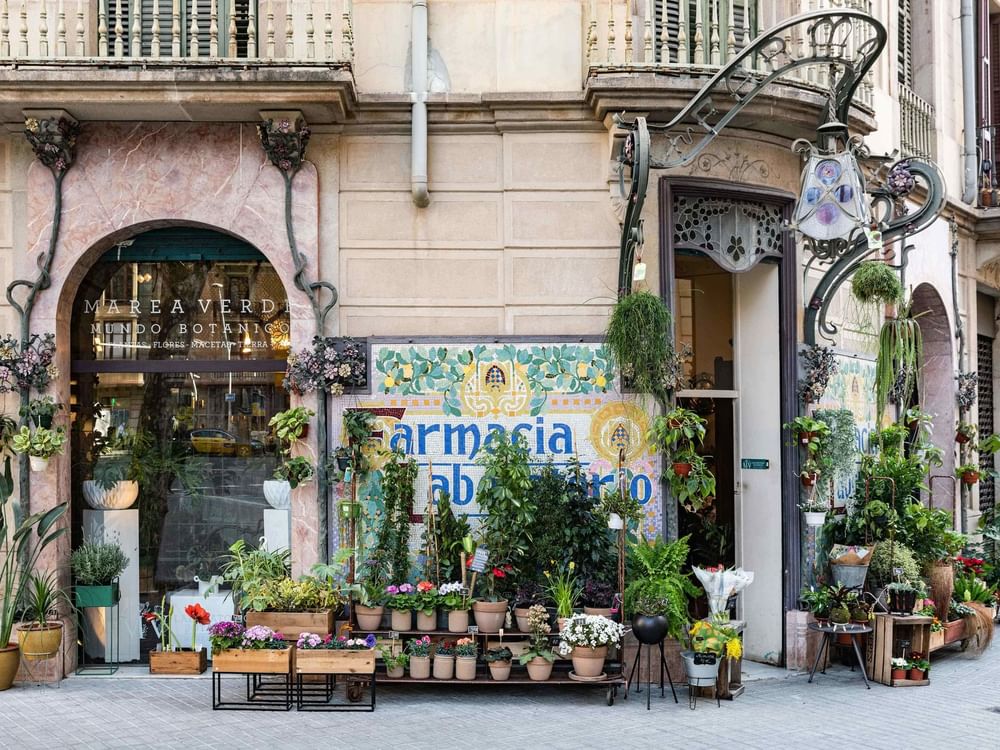 Modernist premises inaugurated in 1905, as an elegant and modern pharmacy by Professor Francesc Xavier Palomas i Bons, a specialist in vegetable pharmacy. For this reason, the most varied flora dominates the visual spectacle.

A few years later, to honor the history of this beautiful space, it was renamed "Laboratorio Botánico," a space that is much more than a traditional florist, specialized in giving personalized advice to each of its customers as a florist and decoration store in the L'eixample neighborhood.