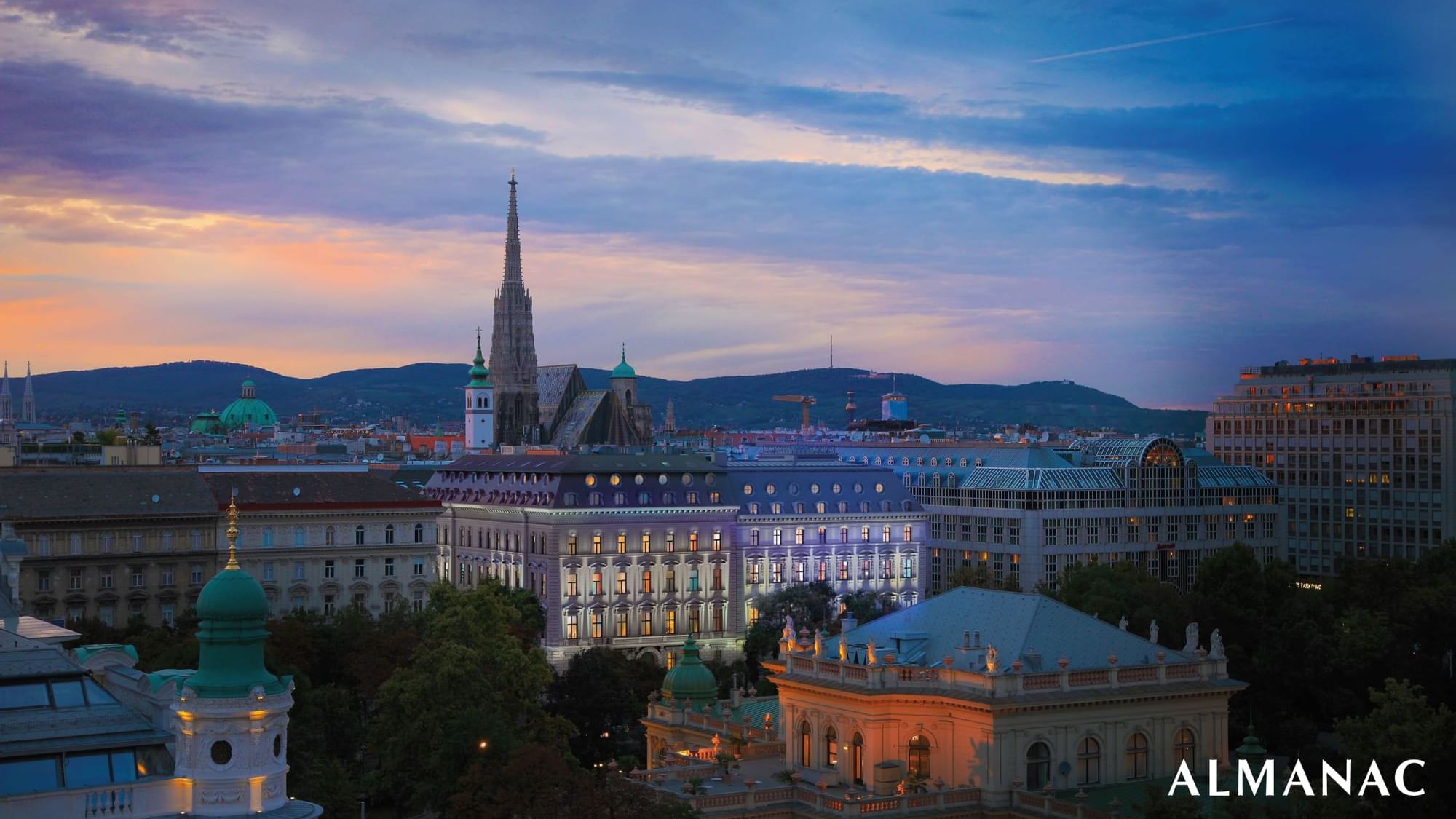 We are looking for an authentic Director of Human Resources to have the opportunity to open Vienna first ultra-luxury lifestyle hotel
The Brand
To invite guests into the living, breathing experience of travel, to celebrate the sensorial details and authentic human stories as well as cultural connections found in Almanac.
The Vision
More than a place to stay, Almanac is a collection of experiences. A living, breathing guide to the city, we offer a sense of discovery, a chance to indulge in your senses—to taste, feel, hear, and explore the elements that speak to the authentic character of the place we call home. Discover our luxury boutique hotels in Europe!
The Mission
We believe our interactions with guests are as important as the design of our hotels. In fact, our dedication to genuine, inviting, warm service is what we are most proud of. Our team members are the living, breathing example of the Almanac brand, making each guest feel cared for, among friends, and a part of this inspiring city.
The Hotel
Almanac Palais Vienna, housed in two historicistic Palais', both dating back to the 1800's, combines historic elegance with ultra-luxury, contemporary design, setting itself clearly apart from Vienna's existing hotel portfolio. The property will feature 80 suites and 31 rooms, 12 world-class residences, a restaurant, coffee shop, bar and spa with indoor pool.
Your Job
Director of Human Resources - The Director of Human Resources (DOHR) reports to the General Manager. The DOHR is responsible for the development and execution of the hotel's people strategy.
What we trust you with
Overseeing all aspects of the HR strategy for the entire hotel to ensure consistent alignment of the brand culture and procedure
Setting out the annual Pay & Reward strategy based on market insights that attracts and retains suitable talent in line with the company's profitability goals
Setting out and executing the annual employee engagement strategy to ensure maximum people retention in line with the Almanac people culture
Devising and executing strategies and tactics to ensure full compliance with local laws, regulations and recommendations of relevant authorities regarding human resources to achieve minimisation of likelihood of industrial action, warning or limitations of business activities imposed by governmental authorities and legal action taken by employees or partners
Leading a people orientated HR Office with an open door, making employees feel welcome and being in tune with the needs of the overall operation to inform and adjust the HR strategy ensuring strategy alignment across the divisions and their needs
Setting up systems, procedures and organisational structures ensuring maximum efficiency, accountability, transparency and open communication across all layers of the organization
Overseeing payroll and HR related administrative processes and ensuring accurate data collection and maintenance in line with company standards and GDPR regulation
Taking an active role in the overall leadership of the hotel through the attendance and contribution at weekly senior leadership meetings
What makes you a match?
Minimum 2 years' experience in a HR Manager or Director of HR role in an upscale hotel
Passion for people, their development and operational success stories
Calm and strategic under pressure – establishing new brand in the market
Pro-active and able to handle multiple objectives during fluctuating priorities, with a solution-oriented implementer and problem-solving approach
Strong leadership skills to manage diverse employee group with a wide range of experience, resulting in a positive working environment for all
Inclusive decision maker, good listener, clear communicator and influencer – someone who can bring the team along with them for maximum follow through
English and German written and spoken to a very good degree is essential
You
Warm
Authentic
Connected to Culture
Pioneering
Conscious
What´s in it for you
The opportunity to open Vienna first ultra-luxury lifestyle hotel
Being part of a privately owned hotel collection with low hierarchies
Setting standards for the whole collection
Various discounts in all WSF owned businesses
On the job training and development tailored to your needs