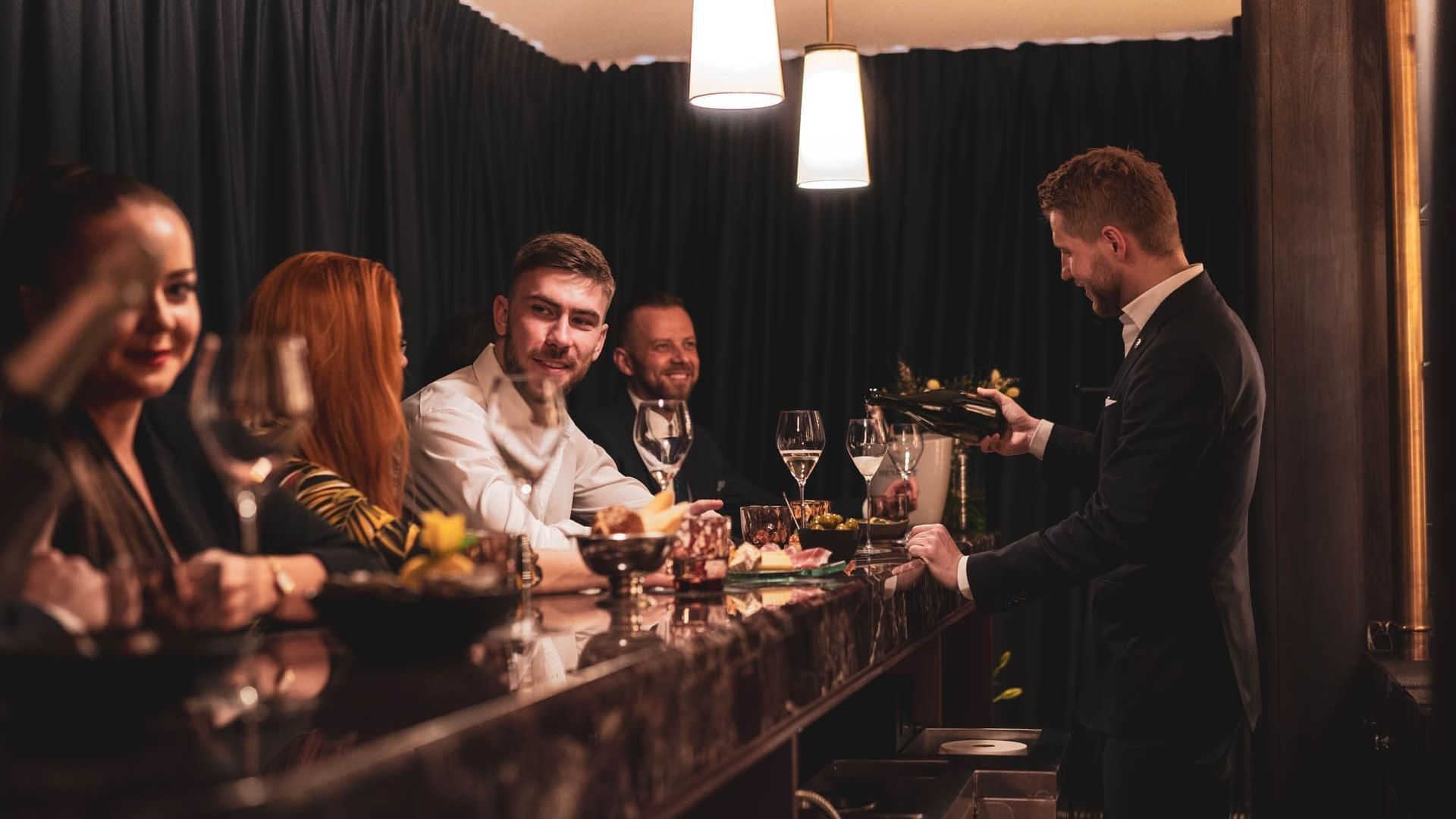 You have a once-in-a-lifetime opportunity to be a part of the transformation of the legendary Alcron Hotel, a staple in Czech hospitality into a contemporary, stylish lifestyle hotel.
To be a part of a young talented Alcron Bar team under our Bar Manager Daniel.
To shine our Alcron Bar with a smile. We will be focused on cocktails with local spirits reflecting on the historical heritage of Alcron.
What we trust you with
Serving your guest the best cocktails based on their taste or from the signature cocktails menu and/or seasonal cocktails menu.
We have a dining option at the bar with our reinvented bar menu.
Explaining our menu and concept, entertaining the guest and being their companion and advisor.
Sometimes you will need to tap beer or brew coffee as our bar is open from 10 am to midnight and changes throughout the day.
Working 12-hour shifts including weekends and PHs, we will compensate you accordingly. We are flexible and can accustom the shifts according to your needs.
Preparation for the evening service, making cordials and shrubs and other mixology substances.
Keeping your workplace clean, and tidy, being a true team member.
Having fun in what you do :)
What makes you a match
Minimum 2 years of experience in a Bartender role, ideally from a high-end establishment (bar or a hotel)
You are an optimist with a smile, who enjoys talking to people whether a CEO or a local foodie.
You are keen on learning from your colleagues.
You enjoy mixology and exploring what is new on both the local and international F&B scene.
You have conversational English.
Independence, responsibility, diligence, and time flexibility.
Common sense :)
EU work authorization is a must.
You
Warm
Authentic
Connected to Food Culture
Pioneering
Conscious
What's in it for you
The opportunity to be a part of the beginning of a new lifestyle hotel in Prague.
Being part of a privately owned hotel collection with low hierarchies.
Setting standards for the whole collection.
Various discounts in all sister hotels (Vienna, Barcelona, Zagreb).
25 days of annual leave after 1 year of service.
Prague annual transit pass after 1 year of service.
Sports card or Sodexo card contribution.
Trial night for 2 with the F&B experience.
On-the-job training and development tailored to your needs.
Free meals in our Staff Cafeteria.
Friends & Family Rates for overnight stays.
F&B discount.
Uniform and free laundry/dry cleaning.