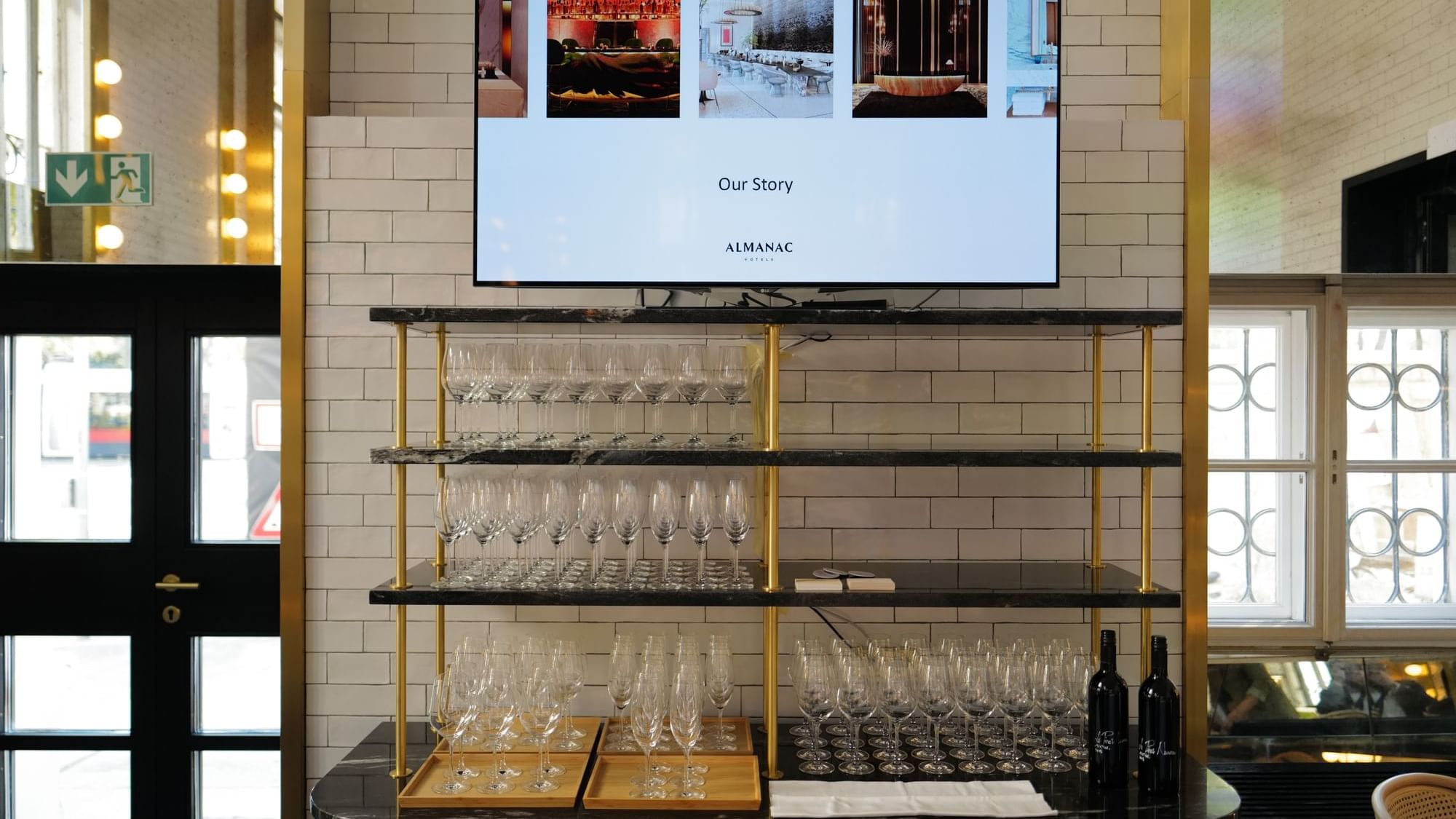 Sales Manager
To be discussed during the interview
You will report to the Commercial Director and will be responsible for looking after the clients from allocated segments to maximize revenues for Almanac X Alcron Prague.
What we trust you with
Promote awareness and maximize revenues for the Almanac X Alcron Prague hotel.
Arrange and implement the annual Sales strategy in coordination with the Commercial Director and Director of Marketing to generate leads and convert business from the High-End Leisure, segment, considering the available business intelligence data (Opera, Travelclick, STR, etc.). The allocation of segments might change with the aim to maximize revenues depending on the actual team structure.
Responsible for managing expenses according to the department's budget.
Account Management for existing clients and new customer acquisition alike, including pro-actively organized sales calls and client meetings, and online presentations.
Make sure all available partner resources are used and always updated with relevant information (Consortia websites, Key partners, etc.).
Organization and execution of national and some international sales-related travel, alone, with co-workers and to attend trade shows and road shows.
Enter and manage all contact details and Sales related activities in the Opera system provided for this purpose as well as the creation of ROI analyses.
Plan, organize and implement customer loyalty and sales measures (e.g. client meetings, regular customer newsletters, sales trips, customer events and entertainment, fam trips, etc.).
Create regular Sales reports to document outcomes and inform superiors and co-workers.
Live and Breathe the Almanac X brand standards and be a role model to the team and all hotel employees.
Close collaboration with Sales Managers for other segments and the Groups & Events team to optimize outcomes.
Sell all services on offer throughout the hotel.
Represent the hotel at selected hotel and industry Sales events, locally and internationally.
Participate in weekly and monthly in-house meetings where necessary and needed (Team Meeting, S&M Meetings, Revenue Meetings)
Work closely with all hotel departments.
Regular market research and competitive analysis.
Suggest ideas to increase revenues and seek out market opportunities.
Act as a contact person for clients and their clients with the aim to help them make the best experience in the hotel and the destination.
Organize regular updates of our sales representation companies responsible for the allocated segments.
You
Warm
Authentic
Connected to Food Culture
Pioneering
Conscious
What's in it for you
Being part of a privately owned hotel collection with low hierarchies.
On-the-job training and development tailored to your needs.
Professional, yet friendly team.
The opportunity to open Prague's lifestyle hotel.
Setting standards for the whole collection.
Employee and Friends and Family Rate at Sister Hotels.
50% discount on the Restaurant and Bar. 25% discount for the Coffee shop.
Trial night for 2 including F&B experience.
25 days annual leave after 1 year of employment.
Free breakfast, lunch, and dinner in the Staff Cafeteria.
Annual public transit pass reimbursement after 1 year of employment.
Contribution to pension insurance after 6 months of employment of CZK 400 a month.
Employee Recognition program.
We are looking forward to your application.