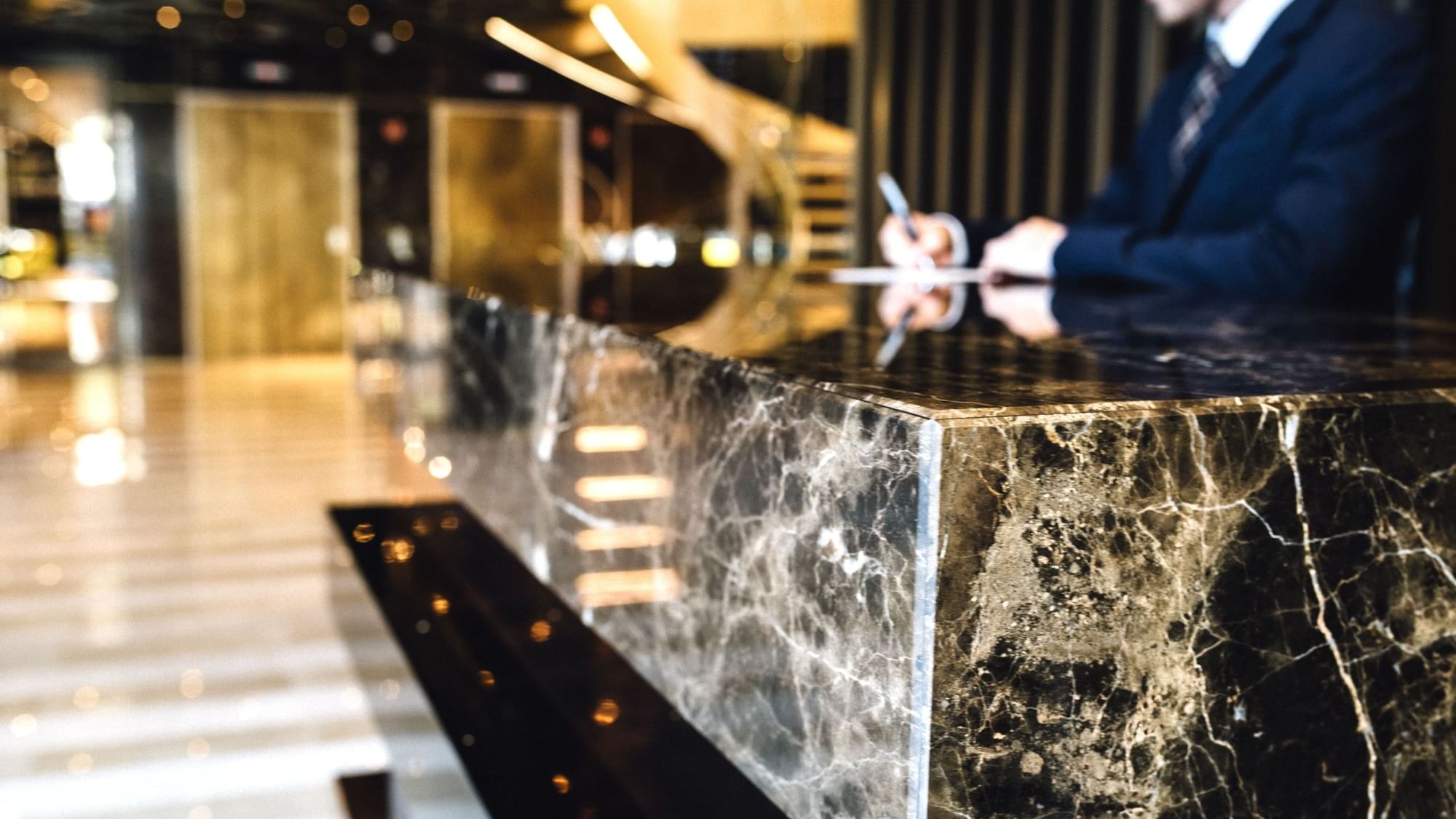 Night Host
Salary according to agreement
To satisfy, following the quality standards of the hotel, the needs of the client in terms of reservations, assistance and information, attending to communications, carrying out administrative, billing and commercial functions, as well as ensuring the correct closure of the day.
Offering the highest standard of service to guests is the main and most important objective of the position.
The person we are looking for must perform in a qualified manner, with initiative and responsibility the reception of the guests, along with all the tasks related to it.
The night receptionist's daily duties goes beyond providing excellent customer service. He/she must have previous experience managing all the tasks related to the occupancy and sale of rooms (reservations, check in / check out) as well as receiving, handling and resolving client complaints using the SEDAS method. Manage billing, collectio and currency exchange responsibilities. The chosen profile's duties will also include working with and, if necessary, replace of the reception manager and theredore the task of the same.
This role requires the right performance and experience in concierge duties. Provide information to customers about everything they may need in a knowledgeable manner, with initiative, autonomy, and accountability. Oversee the related administrative area, as well as tell guests about the hotel's internal services and offer advice on outside services.
KNOWLEDGE AND EXPERIENCE
- Diploma in Hotel Management and/or Tourism, Intermediate Level Training Cycle in Hotel Management.
- Experience with PMS Opera.
- Knowledge of office automation at user level.
- High level of English, Spanish and other languages.




- Minimum 2 years experience in hotels of similar or superior category.
SKILLS FOR THE POSITION
- Problem solving and decision making skills.
- Service orientation and excellent organisational skills
- Positive attitude and excellent communication skills
- Good appearance
- Ability to work as part of a team
- Able to work under p

ressure and remain calm in difficult situations.
- Time availability
- Dynamic person
- People skills




- Barcelona Ambassador
WE OFFER
The hotel offers continuous training, uniform cleaning, meals per shift, locker, being part of a team with a passion for hospitality and genuine guest service.