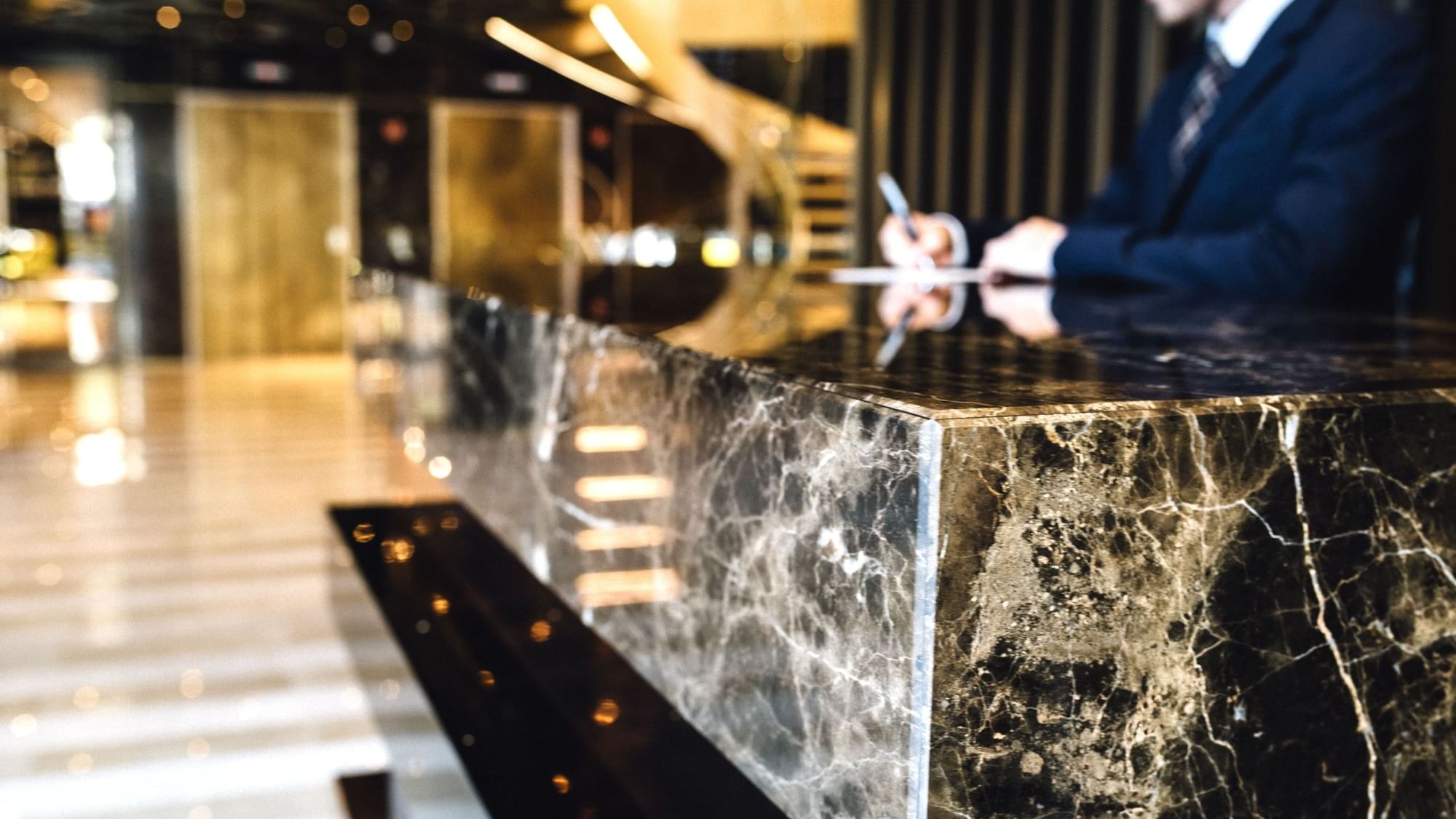 Bellhost
To comment in the interview
To attend to the needs of the guests by supporting the reception team in the customer service tasks required.
Responsibilities and tasks
To offer the highest standard of service to the guests.
- Assist in reception and concierge duties, as well as in ther surveillance of the facilities, equipment and material of the establishments.
- To carry out the control, storage and transport of the clients' luggage in the hotel premises or at the access doors to the hotel.
- Taking care of the execution of simple formalities and orders inside and outside the hotel, both inside and outside the establishment.
- Collaborate in the maintenance of order and cleanliness in the reception and concierge areas.
- To monitor the facilities and report any incidents to the corresponding department.
- Control the entry and exit of object, goods, suppliers and sutaff.
Skills for the job performance
- Problem solving and decision making skills.
- Service orientation and excellent organizational skills.
- Positive attitude and excellent communication skills.
- Ability to work as part of a team.
- Able to work under pressure and remain calm in difficult situations.
- Time availability.
-Dynamic person.
- People skills.
- Barcelona Ambassador.
- Driving licence.
Knowledge and experience
- Intermediate Level Training Cycle in Hotel and Catering.
- Experience with PMS Opera.
- Knowledge of office automation at user level.
- Minimum experience of one year in customer service.
- High level of English, Catalan and other languages.
The hotel offers continuous training, uniform cleaning, meals per shift, locker, being part of a team with a passion for hospitality and genuine guest service.
40h per week.