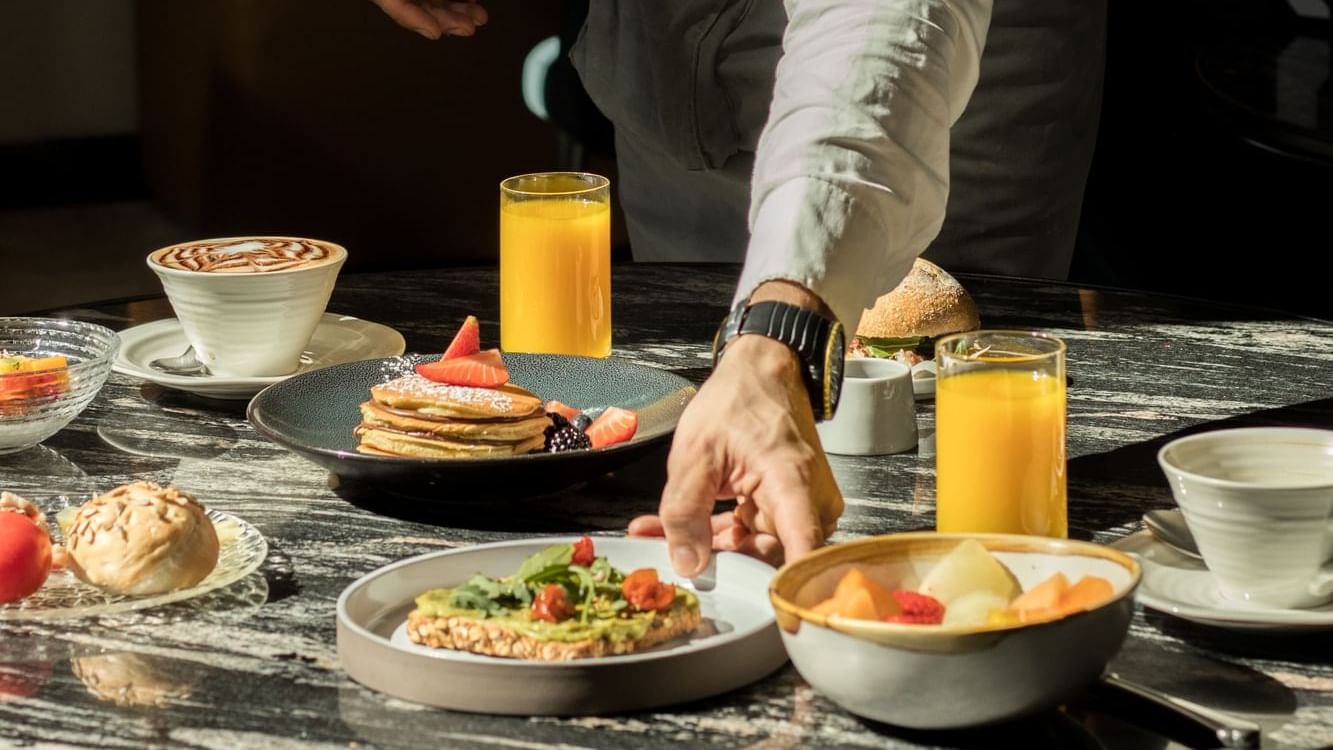 Restaurant Manager
To determine during the interview
Supervise service staff and waiters, as well as serve customers within the restaurant to maximise customer satisfaction and food and beverage profitability. All work is carried out in accordance with hotel guidelines, the food and beverage sales and marketing plan, the restaurant business plan and corporate service guidelines and concepts.
Ensures that customers receive quality service by directing the work of restaurant staff.
Supervises the food and beverage team, checking that their workstations are clean and tidy.
Ensures that the dining room is ready for customers, regularly checking the general condition of the restaurant.
Ensures that the restaurant premises are always in a tidy and clean condition.
Provides customers with quality service by monitoring the allocation and responsiveness of staff.
Performs all restaurant service tasks.
Coaches staff to achieve restaurant revenue targets.
Actively promotes the most profitable food and beverage products and informs staff to increase sales.
Greets and seats customers and ensures they receive prompt, courteous and efficient service.
Seeks appropriate opportunities to communicate with customers and personalise restaurant service.
Ensures readiness and compliance of all staff.
Uses supervisory, effective communication and motivational skills to maximise employee productivity and satisfaction.
Checks that staff meet and exceed customer expectations, training and inspiring staff on the job to deliver good service.
Proactively coaches effective employee relations between kitchen production and restaurant service.
Find ways to motivate and challenge employees.
Proactively works to minimise guest complaints.
Keeps abreast of applicable liquor laws, hotel rules and restaurant limitations.
Checks that all food and beverage sales are properly recorded and paid for.
Checks restaurant reservations to be aware of VIP guests and uses name when appropriate.
Attends meetings and training required by management.

KNOWLEDGE AND EXPERIENCE
- Diploma in School of Hotel Management and Tourism, Higher Technical Vocational Training in Hotel Management.
- Compulsory training in HACCP.
- User-level computer skills.
- Knowledge of utensils and machinery in the area.
- Knowledge of cooking, pairing, cocktails, as well as other alcoholic and non-alcoholic beverages.
- Knowledge of languages: English, Spanish. A third language would be an asset.
- Minimum two years experience in a similar position.
SKILLS FOR THE POSITION
- Problem solving and decision-making skills.
- Service orientation and excellent organisational skills.
- Positive attitude and excellent communication skills.
- Good appearance.
- Ability to work in a team environment.
- Ability to work under pressure and remain calm in difficult situations.
- Time availability.
- Dynamic person.
- People skills.
- Good memory.
- Ability to manage and develop teams.
- Ability to make decisions.
- Ability to lead.
- Ability to delegate.
The hotel offers continuous training, uniform cleaning, meals per shift, locker, being part of a team with a passion for hospitality and genuine guest service.
40 hours weekly contract