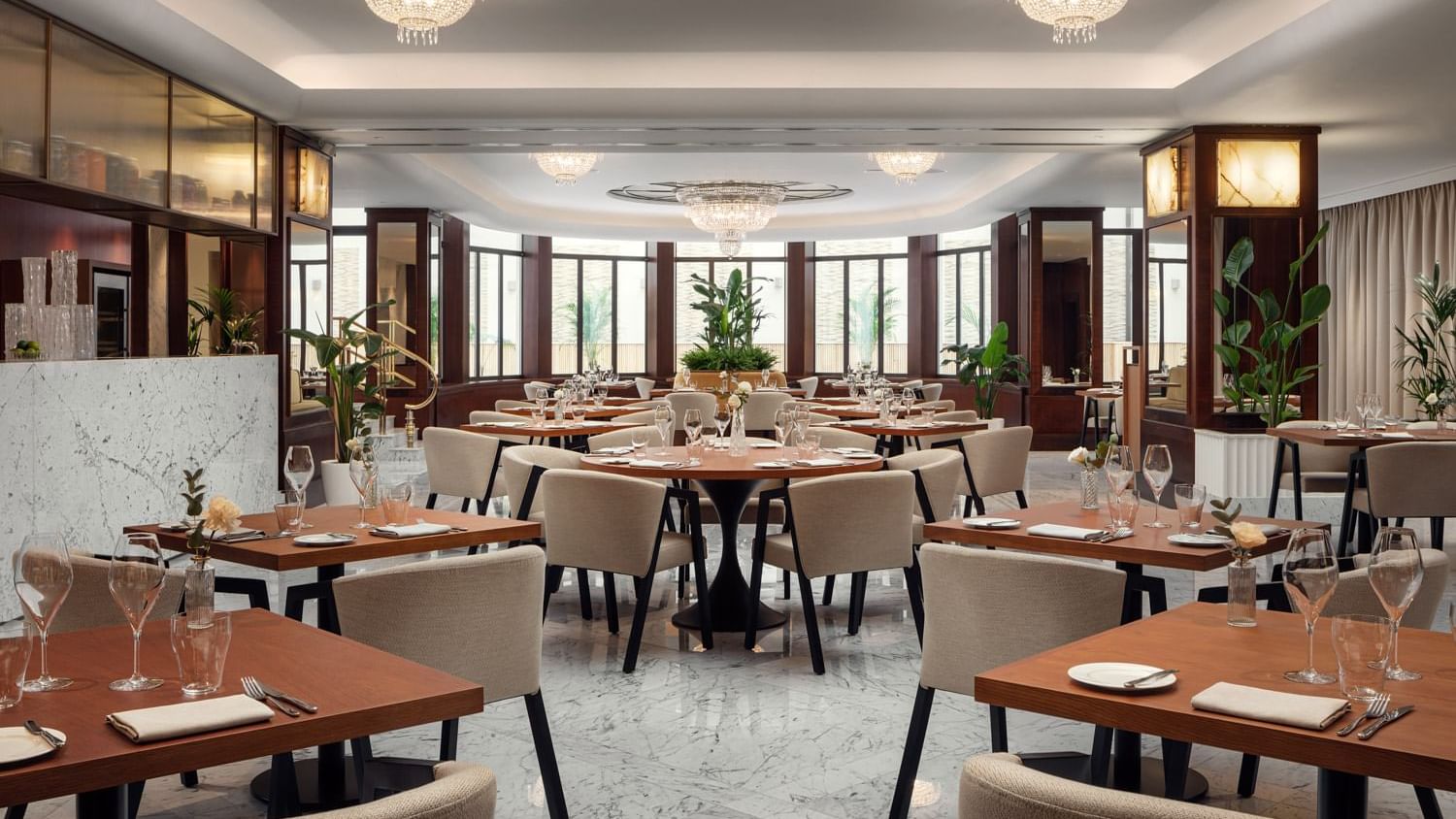 Alcron Restaurant Waiter
To be discussed during the interview
You have a once-in-a-lifetime opportunity to be a part of the transformation of the legendary Alcron Hotel into a contemporary, stylish lifestyle hotel.
To be a part of a team of young talented people of our F&B guru Lukas.
To shine our Alcron Restaurant where we will be focused on a Czech reinvented cuisine with a "plant-forward" and "head-to-tail" approach.
What we trust you with
Serving your guest and being a pleasant companion on their dining journey.
Explaining our menu and recommending ideal beverage pairings.
Working 12-hour shifts including weekends and PHs, we will compensate you accordingly.
Having fun in what you do :)
What makes you a match
Minimum 2 years of experience in a Waiter role, ideally from a casual fine dining/fine dining establishment.
You are an optimist with a smile on your face, who enjoys talking to people whether a CEO or a local foodie.
You are keen on learning from your colleagues.
You enjoy dining out and exploring what is new on both the local and international F&B scene.
You have conversational English.
Independence, responsibility, diligence, and time flexibility.
Common sense :)
EU work authorization is a must.
You
Warm
Authentic
Connected to Food Culture
Pioneering
Conscious
What's in it for you
The opportunity to be a part of the beginning of a new lifestyle hotel in Prague.
Being part of a privately owned hotel collection with low hierarchies.
Setting standards for the whole collection.
Various discounts in all sister hotels (Vienna, Barcelona, Zagreb).
25 days of annual leave after 1 year of service.
Prague annual transit pass after 1 year of service.
Sports card or Sodexo card contribution.
Trial night for 2 with the F&B experience.
On-the-job training and development tailored to your needs.
Free meals in our Staff Cafeteria.
Friends & Family Rates for overnight stays.
F&B discount.
Uniform and free laundry/dry cleaning.