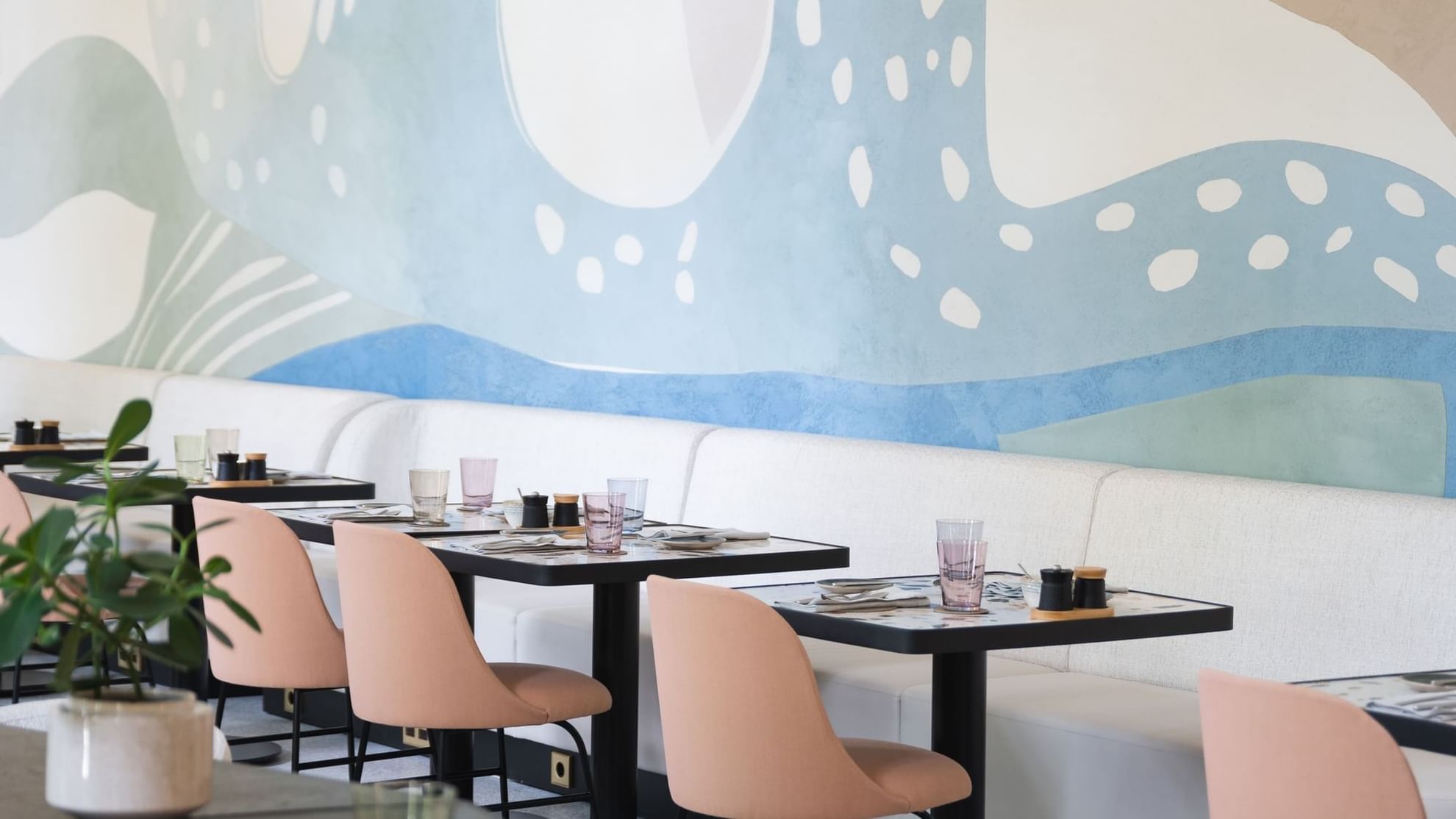 Inspired by Vienna's traditional weekly market culture, our Donnersmarkt Restaurant offers a modern take on Austrian Alpine-inspired 'plant-forward' cuisine.
Deliciously fresh regional and seasonal vegetables from across the Alpine countries set the tone, while meat and fish are served as the perfect accompaniment. The large, long table in the centre of the room is perfect for social gatherings, with meal sharing a central tenet of the concept.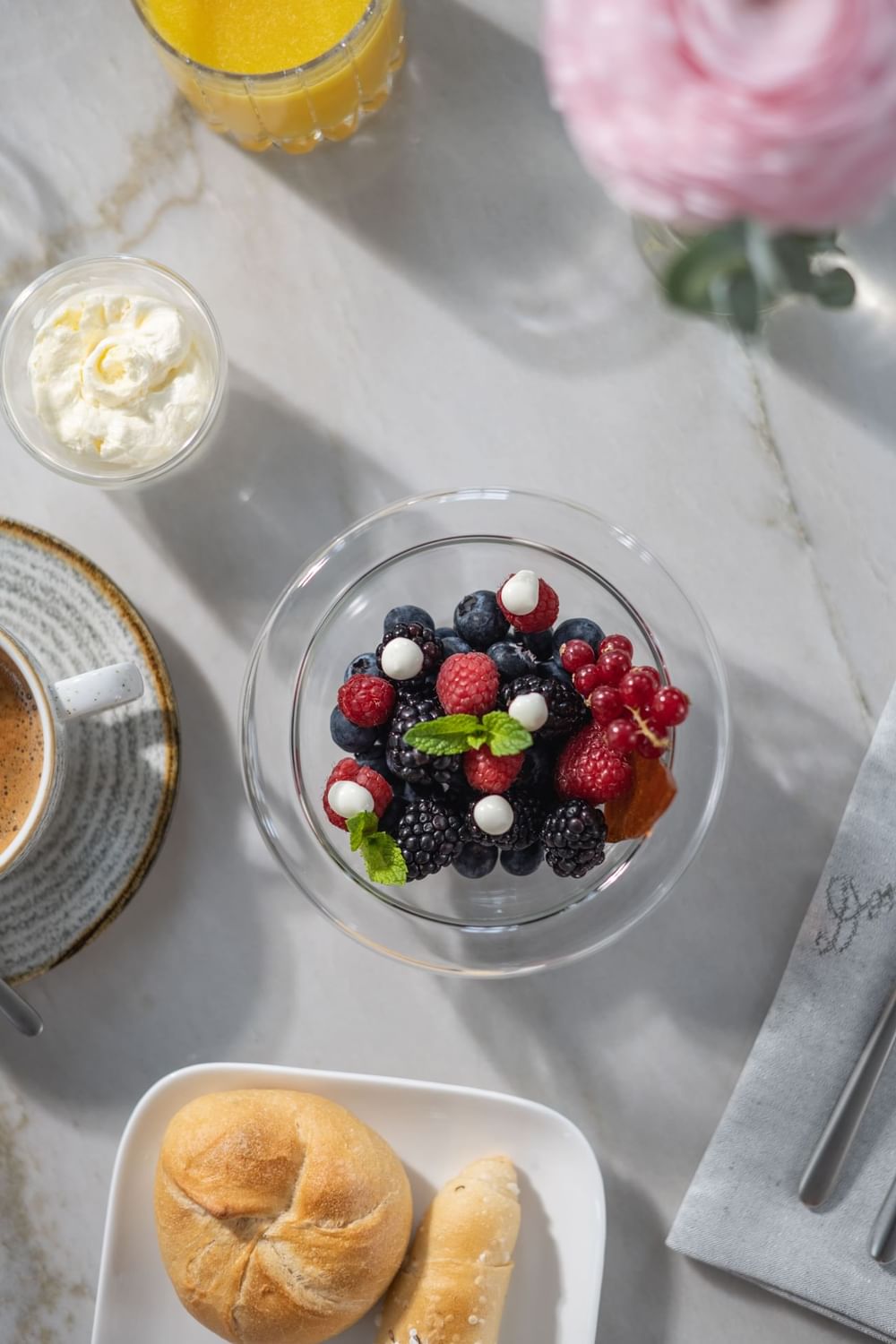 A Delightful Start to a Day in Vienna
Following the tradition, we serve a freshly prepared and personally served à la carte breakfast at our restaurant with lush coffee from a local roastery. A culinary highlight already in the morning! At the Donnersmarkt Restaurant, we combine sustainable breakfast ingredients from the region like the delightful "Öfferl" organic sourdough bread, a famous bread with character, international but locally interpreted egg dishes as well as other morning sins on a plate. The smoked salmon on wholemeal bread with avocado and organic eggs is one of our Executive Chef's favourites. Andreas' insider tip is a traditional Austrian semolina pudding with a berry confit and organic honey.
Rarely to be found on a restaurant menu! All cheese aficionados will delight in the typically Austrian cheese platter with the finest cheeses from Pöhl am Naschmarkt!
"The last thing you should remember after a hotel stay is the breakfast coffee!" (Andreas Alexander Mahl)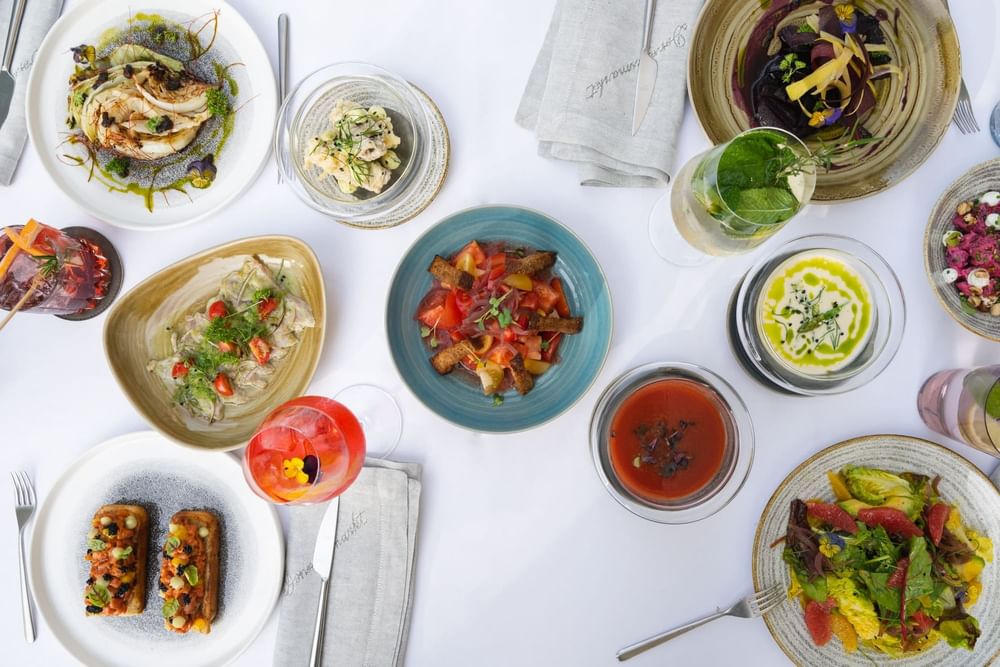 For Lovers of Alpine Cuisine
Inspired by the traditional Viennese weekly markets as well as a homage to the family's history, we indulge in trendy Austrian Alpine "plant-forward" cuisine here at the former Henkel von Donnersmark Palais. We listen to our guests and follow their food trends. Fresh regional and seasonal vegetables from the Alpine regions set the tone, leaving meat and fish to be delicious extras. The long, inviting table in the middle of the restaurant not only encourages friendly get-togethers, but also the internationally popular culinary concept of food sharing. This turns our menu, which is rich in refined, regional masterpieces, using produce from the countryside, the sea and the fields, into a culinary journey, just as it was intended by our Executive Chef, Andreas Mahl.