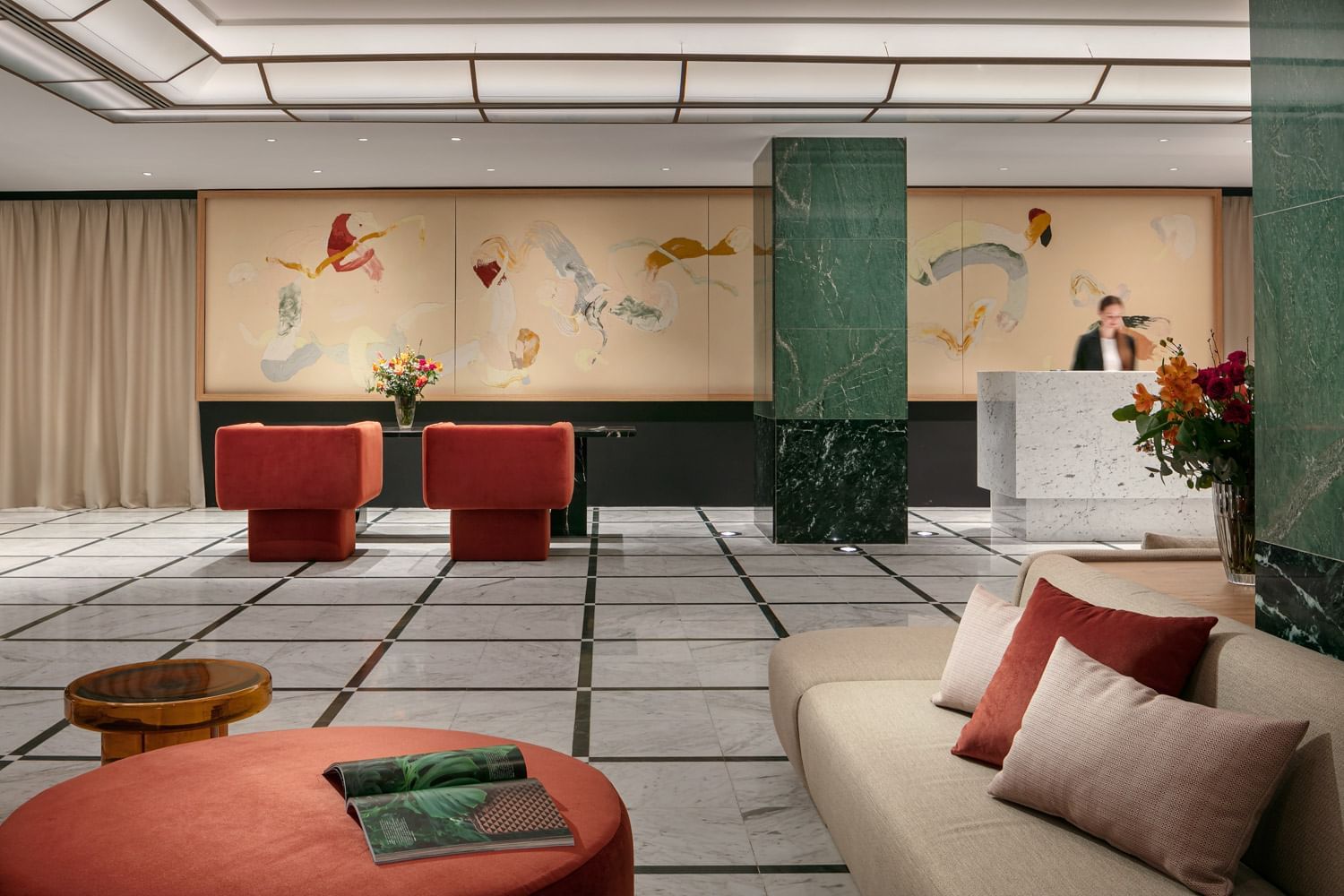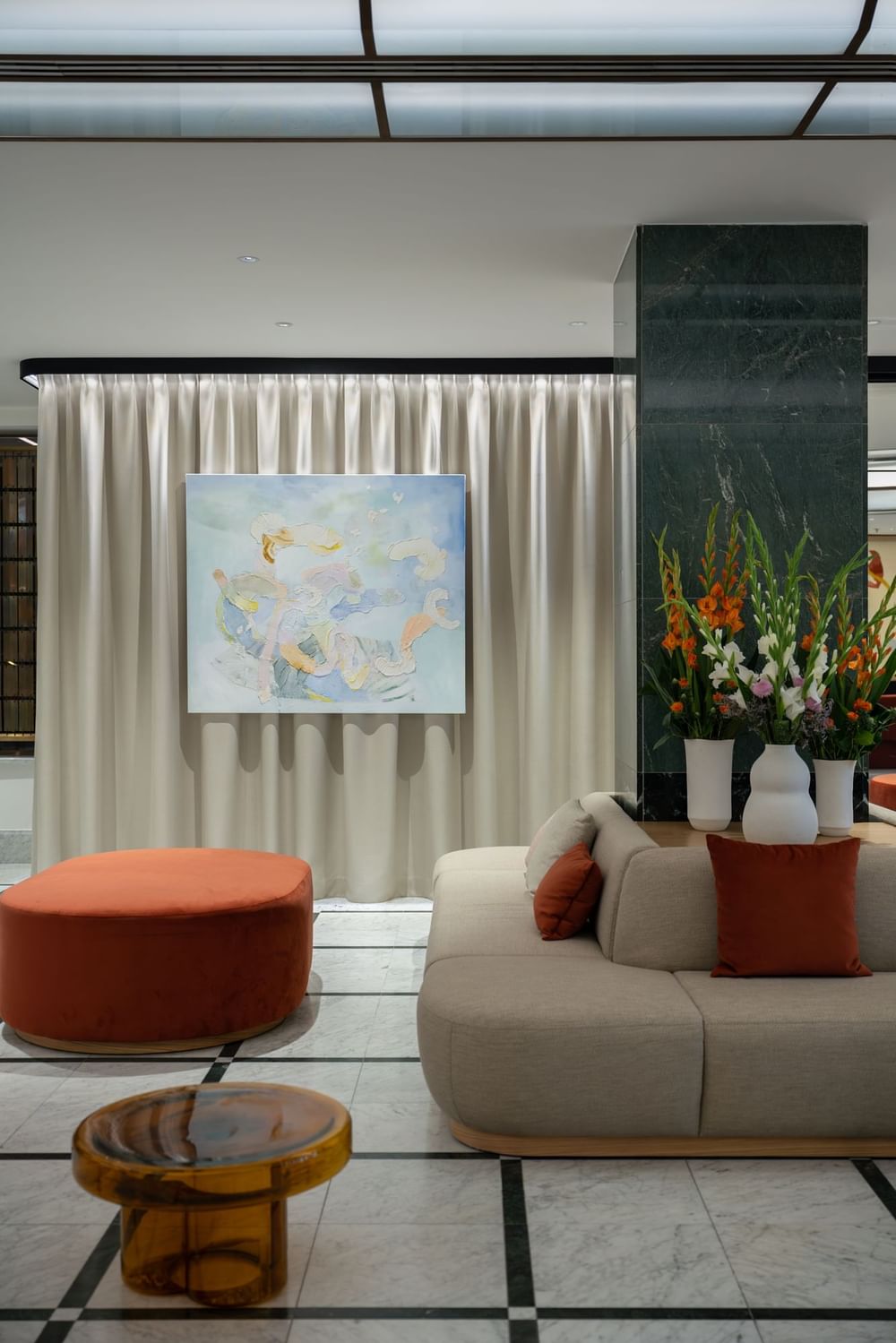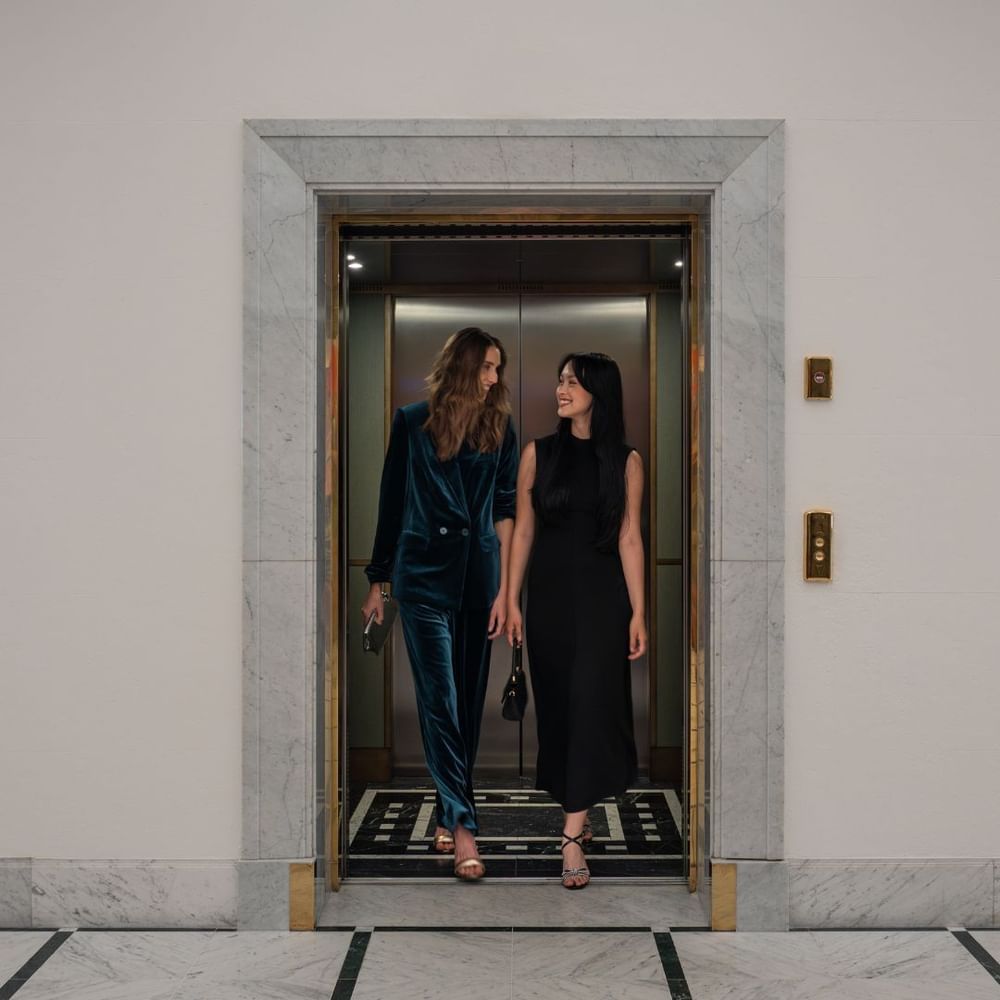 Spaces
The new design blends the unique historical features of the hotel with a modern, minimalist style inspired by the city of Prague itself in an abstract way. The new design introduces the characteristic colour palette present in the facades, roofs and historic buildings all around the city. The designers sought to combine this element with the pre-existing Art Deco style of the building in a minimalist and elegant way. For example, in the lobby and restaurant the architects decided to keep unique marble, wood panelling and other original Art Deco elements, such as the fireplace. On the other hand, all hotel guest rooms will feature a brand new design.
Service
Almanac X Alcron Prague has been conceived to create memorable experiences for its visitors, added to those that a magical city like Prague is already able to offer. Our reception and concierge team is highly qualified and prepared to meet any request you may have, even before you arrive, to make your stay in Prague perfect.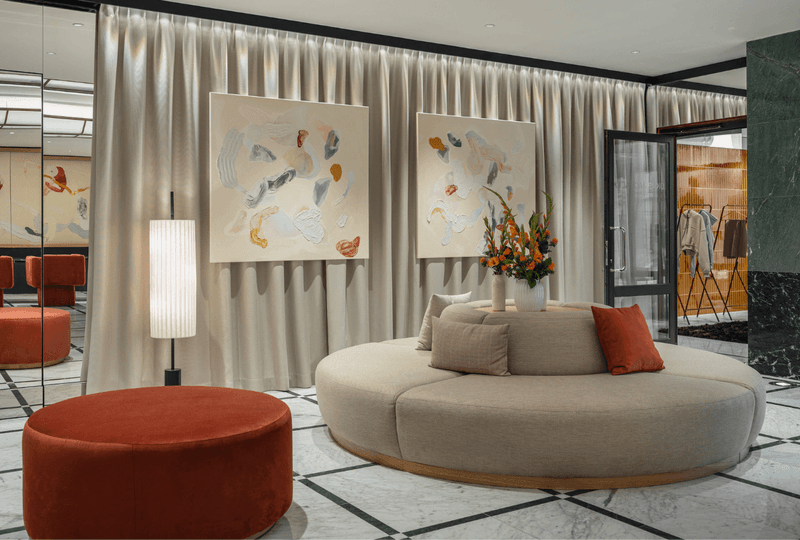 Design
The new interior design respects the renowned property's past while transforming it into a contemporary luxury lifestyle hotel. Responsible for the design are Spain-based interior designers Tres Cinco Uno Creative Studio and Czech based architects Marani, alongside WSF's internal Architects, as well as co-owner and qualified architect Tina Haselbacher. The design development journey started in July 2020. Tres Cinco Uno brought a unique European flavour to the hotel interior, ensuring the preservation of original elements in a respectful way alongside the new design. Czech firm Marani Architects played a vital role in liaising with city authorities and legal departments to ensure the successful implementation of the new concept.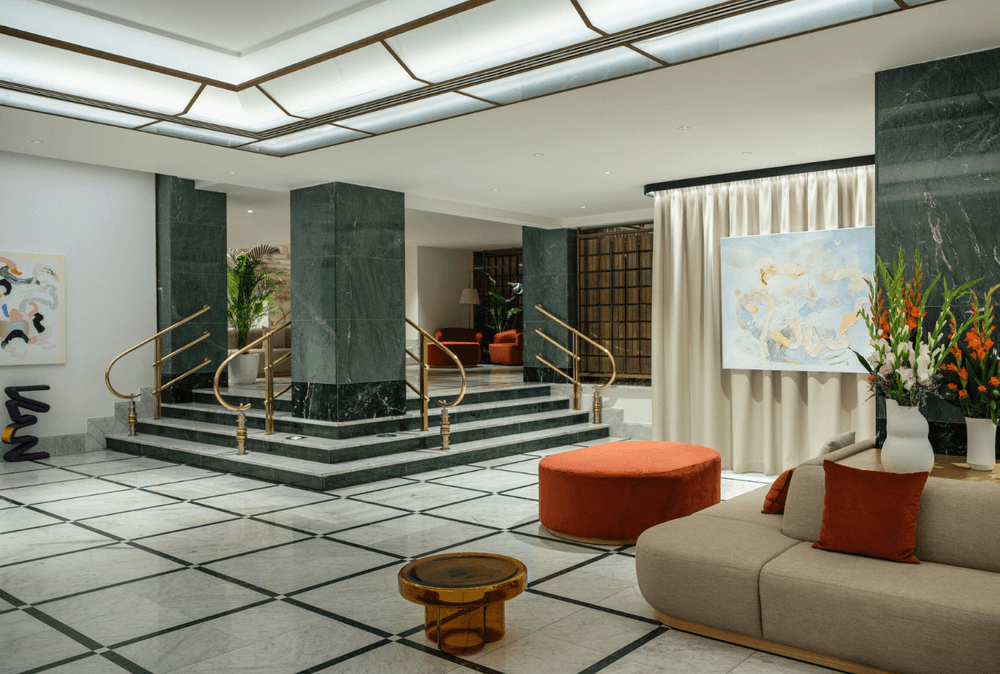 Architecture
By combining design know-how from one of the world's most influential design hubs in Barcelona through Tres Cinco Uno, local Czech expertise in Marani Architects, and additional artistic direction from the co-owners of Almanac X Alcron Prague, the interior concept represents the latest in pan-European cross-cultural design. It also brings the latest in luxury lifestyle hotel developments to Prague, using organic materials locally sourced whenever possible, and a clean, restrained aesthetic to emphasise the building's historical details.