2023-10-19
Showcooking
Where?
Barcelona
619 Gran Via de les Corts Catalanes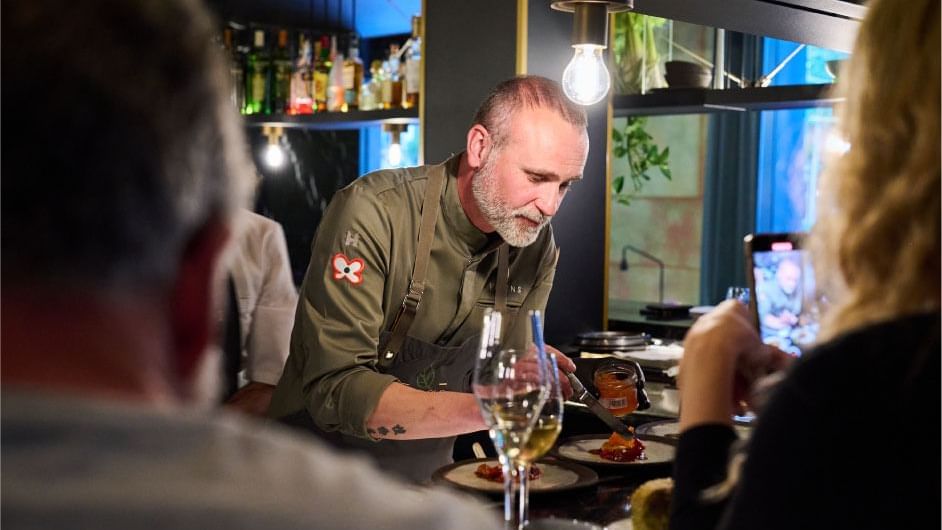 10 diners, 1 bar and 9 steps to uncover all of Rodrigo de la Calle's culinary secrets.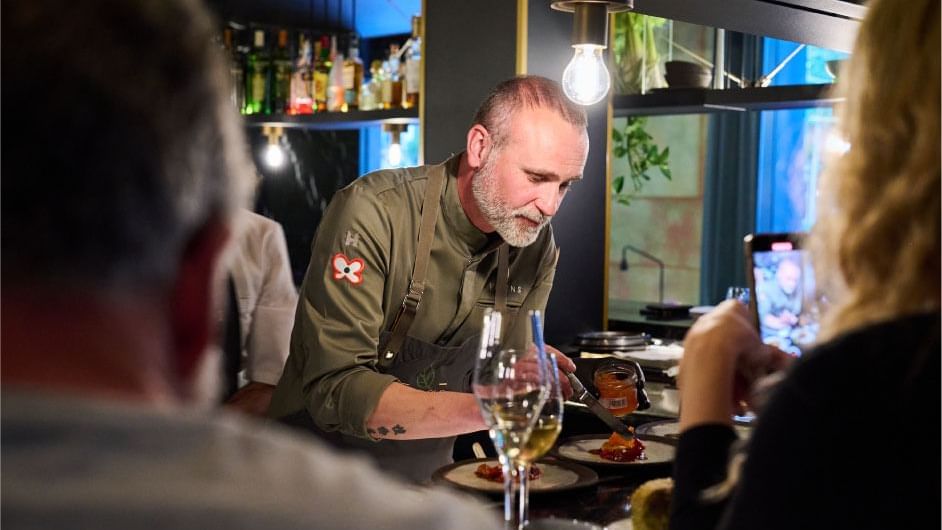 Showcooking Playlist
With Rodrigo de la Calle
Enjoy a private Showcooking at Virens Barcelona, a distinctive culinary experience in whoch the Michelin- Starred chef himself will explain every note, nuance and most importantly, secret narrative behind each of his most renowned dishes while you enjoy them.
1 route of his 9 most recognized dishes, consisting of vegetable appetizers that will inspire your appetite due to their acidity, followed by 3 starters that will sweeten the journet to the main courses.
Finally, the encounter concludes with a sweet recreation of traditional desserts.
Reserve one of the 10 available seats and live the Virens experience with Rodrigo de la calle
NEXT AVAILABLE DATES:
SEPTEMBER 7TH

OCTOBER 19TH

NOVEMBER 8TH