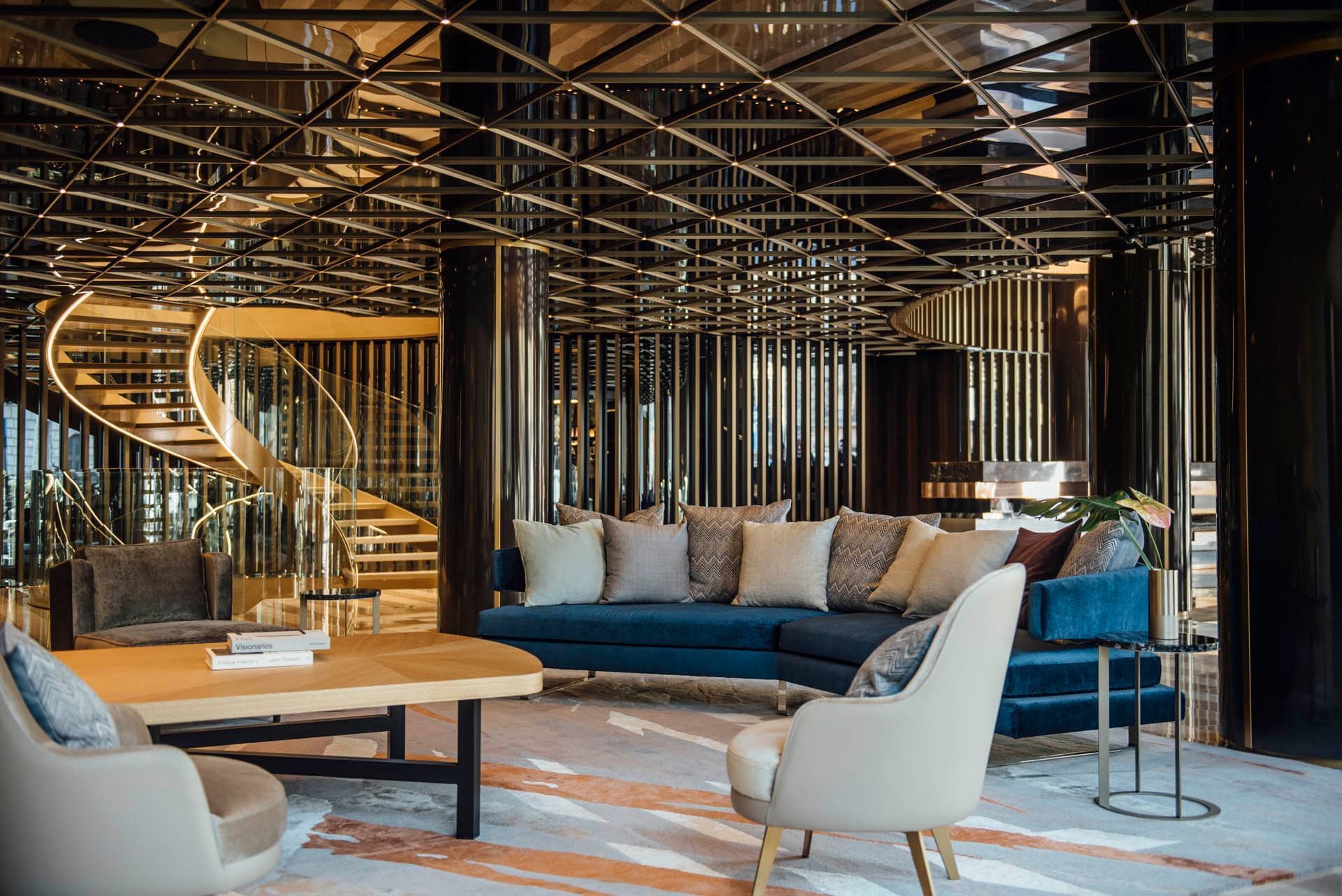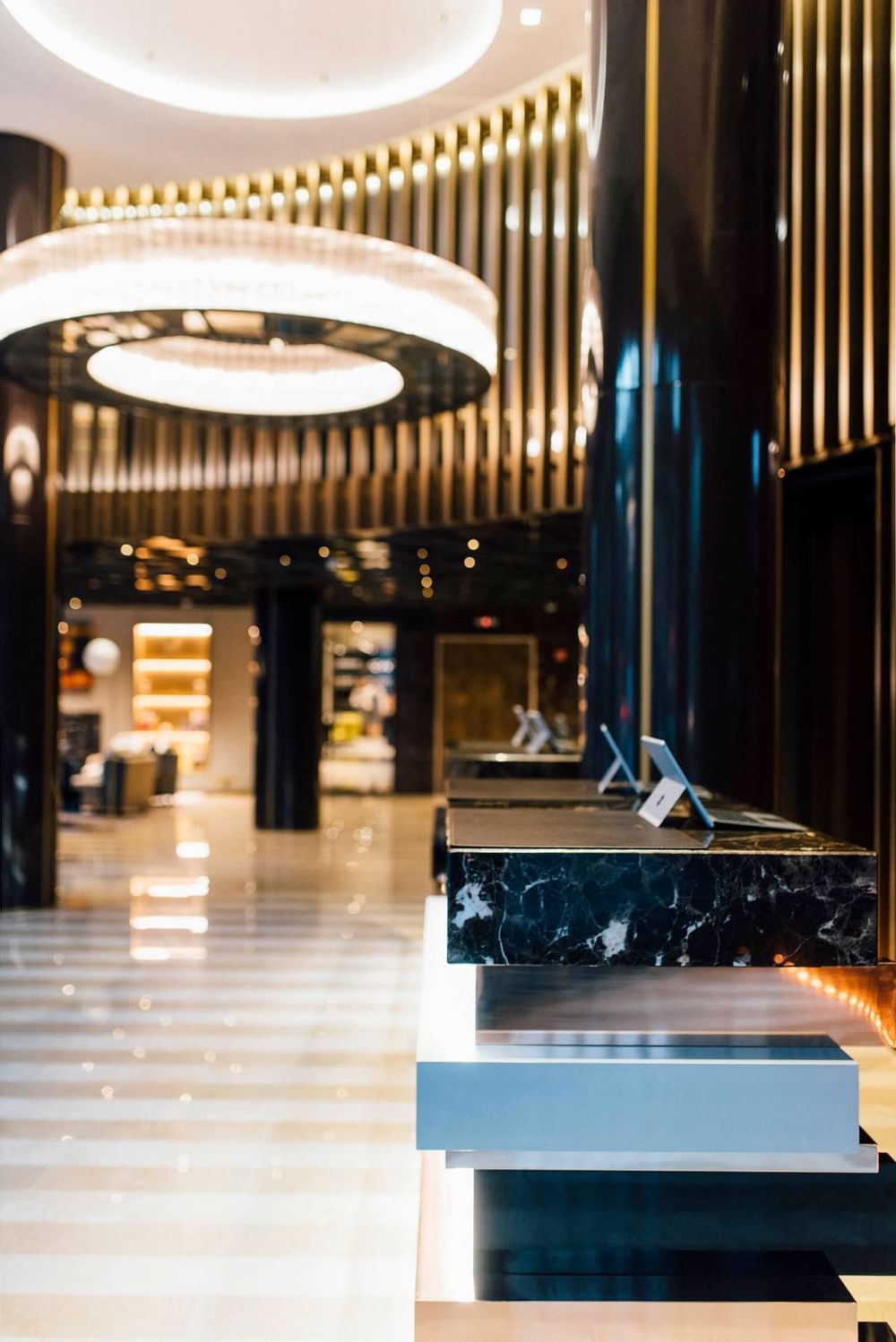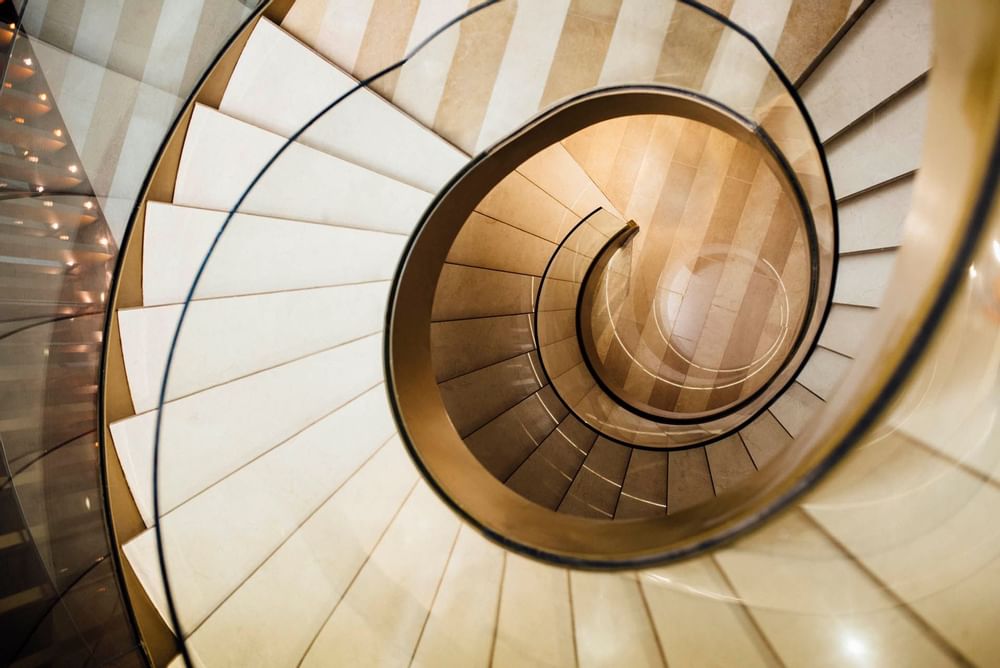 Spaces
The interior design of the hotel is signed by Jaime Beriestain, probably one of the designers who best captures the essence of the city through his projects. Beristain managed to create a unique lobby in Barcelona, with large windows that allow the entry of the sun, thus enjoying a pleasant and special stay.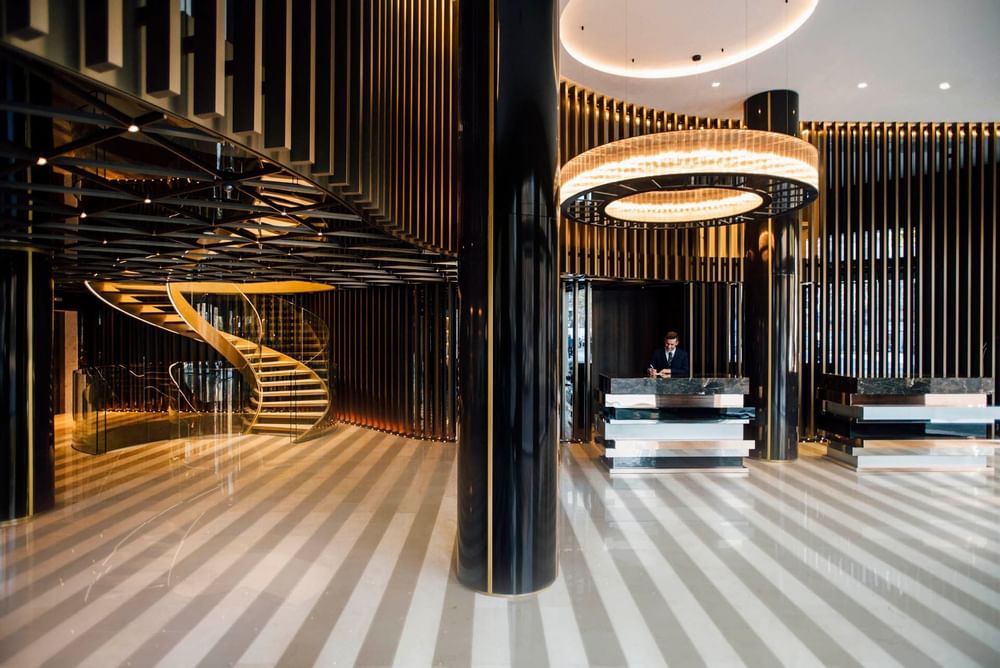 Service
Almanac Barcelona has been conceived to create memorable experiences for its visitors, added to those that a magical city like Barcelona is already able to offer. Our reception and concierge team is highly qualified and prepared to meet any request you may have, even before you arrive, to make your stay in Barcelona perfect.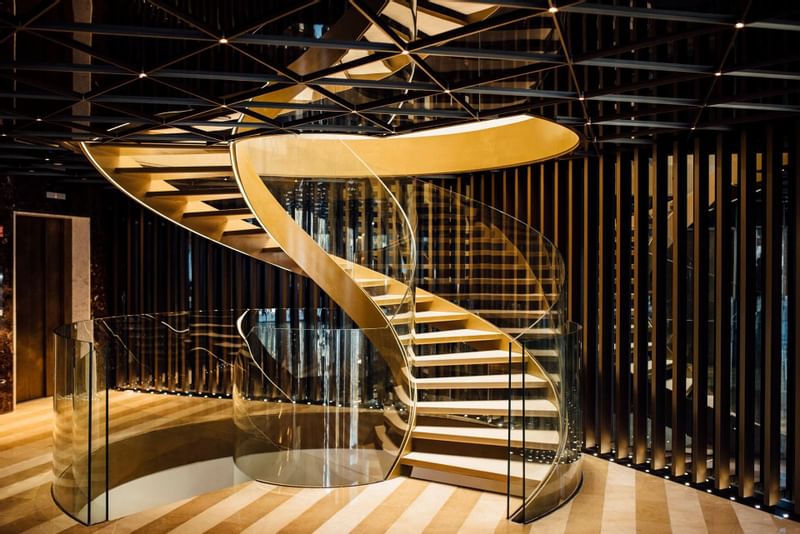 Design
Almanac Barcelona is the result of the union of two buildings: one of them contemporary and the other from the begining of the century. The décor is a subtle nod to Barcelona, with architectural details of the city.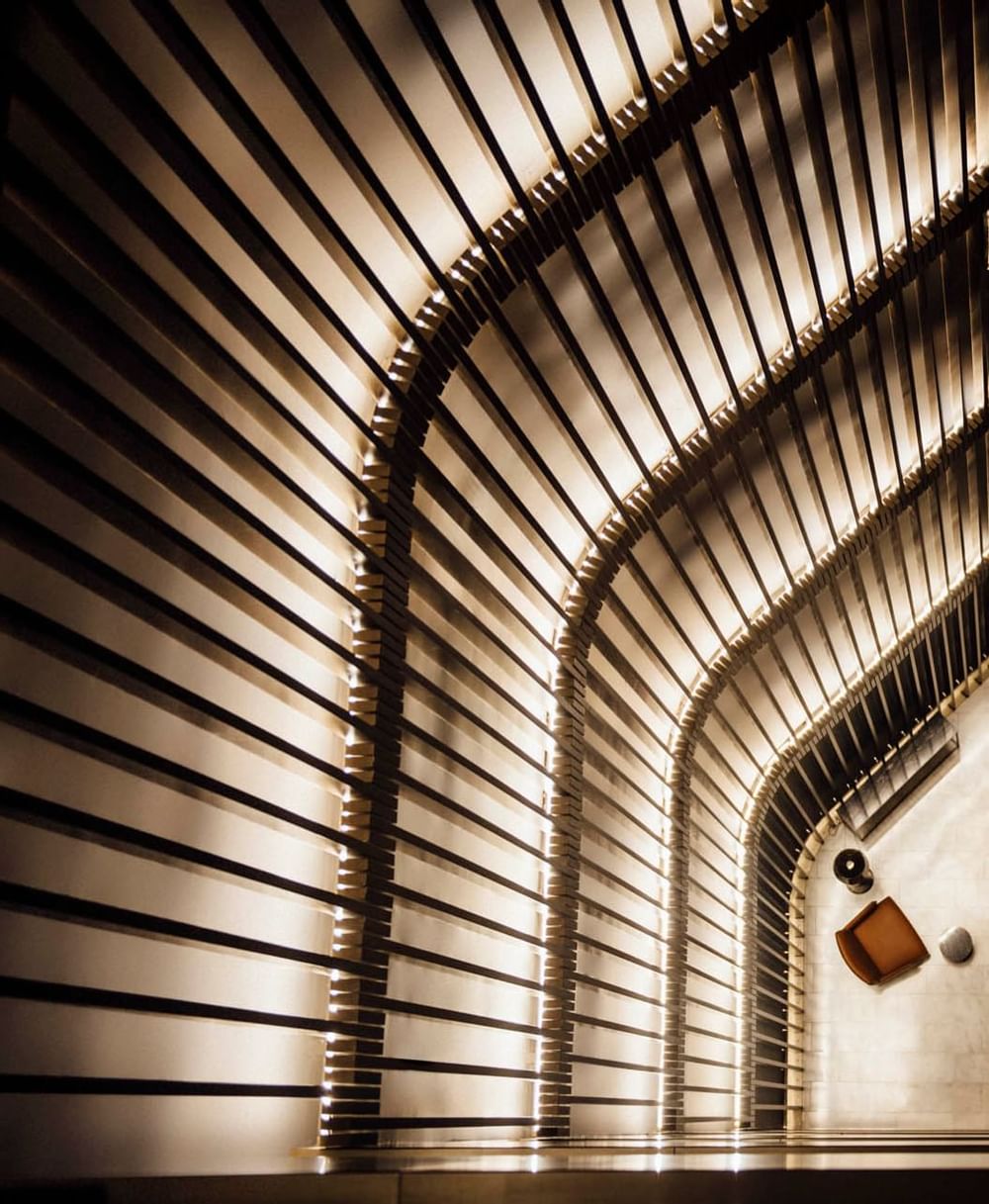 Architecture
The spectacular atrium marks the vertical axis of the hotel with great power. The different floors have been conceived as horizontal stripes. Thanks to the use of different chromatic ranges and specific materials, each floor consist of its own defined identity.