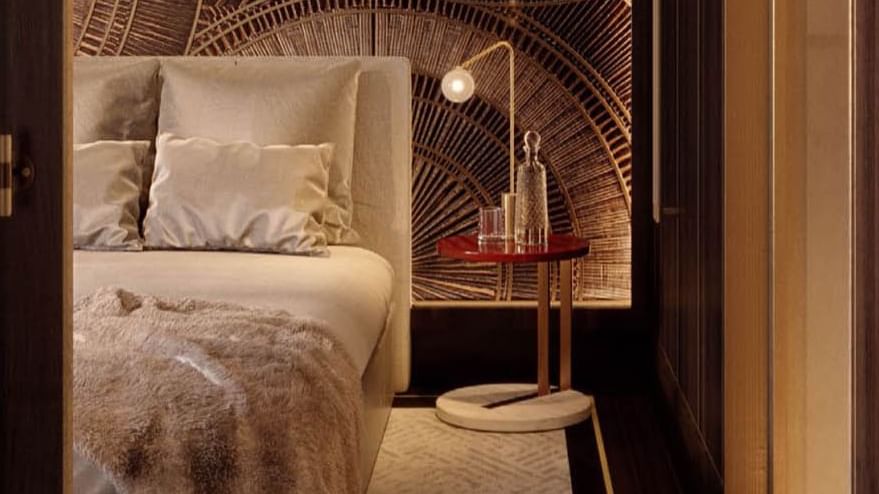 Regional Sales & Marketing Manager
Almanac Hotels are looking to recruit a Regional Sales & Marketing Manager to promte our hotels to Leisure and MICE clients in the DACH Region.
The Brand
Almanac Hotels is a new hospitality tastemaker developing iconic hotels in landmark European locations. Almanac Hotels aims to develop a diverse experience in each city and create a vibrant social hub that facilitates collaboration between guests and locals.
The Vision
Sensory Hospitality, a world where our hotel serves to truly feel connected to the soul of the city you wish to discover. A place where travelers can indulge in their senses, lean in to discover, be curious, and feel like part of the city culture.
The Mission
We believe our interactions with guests are as important as the design of our hotels. In fact, our dedication to genuine, inviting, warm service is what we are most proud of. Our staff is the living, breathing example of the Almanac brand, making each guest feel cared for, among friends, and a part of this inspiring city.
The Hotels
Almanac Hotels consists of two brands, Almanac and Almanac X. Almanac Hotels are well curated, cultivated, luxury, lifestyle hotels focusing on sensory hospitality. Almanac X Hotels are chic places to stay and be. Offering guests to truly feel connected to the local food and drink culture.
The very first Almanac Hotel opened successfully in Barcelona in 2018. It is a 5-star boutique hotel, featuring a luxurious yet relaxed atmosphere amid all of Barcelona's best destinations.
Housed in an historic Ring Boulevard Palais alongside the lush Stadtpark in Vienna, Almanac Vienna is the next hotel of the brand, set to open by the end of 2022.
Almanac X Hotels will enter the market with their first property in Prague by the 4th quarter of 2022. One of Prague's landmark hotels – the 204-room Alcron, just off Wenceslas Square – is to be refurbished and re-launched as the Almanac X Prague.
And more hotels are in the pipeline for the next years to come.
Your Job
Regional Sales & Marketing Manager
The Regional Sales & Marketing Manager (RSMM) reports to the Group Director of Sales, Marketing & PR (GDSMP) and is responsible to look after clients for all Almanac Hotels from the DACH region. Additionally, the RSMM will execute the Marketing strategies for the Almanac brand to increase visibility and presence in the national and international markets.
What we trust you with
Promote awareness and maximize revenues for Almanac Hotels
Arrange and implement the annual Sales strategy in coordination with the GDSMP to generate leads and convert business from the DACH markets, considering the available business intelligence data (Opera, Travelclick, STR, etc.)
Develop annual Marketing plan in close cooperation with the GDSMP, with specific goals and budgets. Prepare a Marketing roadmap for Almanac Hotels to achieve set goals, as well as update and adjust plans according to market and hotels situation
Account Management for existing clients and new customer acquisition alike
Organization and execution sales related travel within the assigned markets, alone, with co-workers and to attend (and organize) trade shows and road shows on behalf of the brand
Enter and manage all contact details and Sales related activities in the Opera system provided for this purpose as well as the creation of ROI analyzes
Plan, organise and implement customer loyalty and sales measures (e.g., client meetings, regular customer newsletters, sales trips, customer events and entertainment, fam trips, etc.)
Create regular Sales reports to document outcome and inform and update superiors and co-workers
Live and Breathe the Almanac brand standards and be role model to the teams and all hotel employees
Close collaboration with Marketing, Sales, Group & Events, F&B and Reservations team on property to optimize outcome
Responsible for the brands social media presence. Source images, create content, manage feedback on all channels
Prepare, create, and develop all brand collateral, print and digital, within the Almanac Brand standards
Plan, create and execute advertising campaigns according to budget
Create, plan, oversee and execute regular brand newsletters to guests and clients
Prepare and present regular reports to management on the results and activities of marketing teams
Attend weekly and monthly meetings where necessary and needed
Responsible to manage expenses according to the department's budget
Represent hotel at selected hotel and industry Marketing & PR events
Attend seminars and conferences to improve on existing job knowledge
Monitor the performance of products in the market to modify marketing strategies where necessary
What makes you a match
Strong knowledge of the National and International luxury hotel market (Especially Leisure and MICE segments)
2-3 years knowledge in a similar position required
Communication, Creativity, Teamwork and Organizational Skills needed
Team player, organized, up to date, communicative, result driven, detail oriented, multi-tasking capabilities
Self-motivated and energized, motivated and keen
Good presenter, strong personality, People person, good listener
Driving License
Very good German and English skills, both verbal and written, additional language beneficial
Energy and passion to work every day
Passion for flawless service, tenacity and the highest level of integrity and work ethic
Deliver bespoke experiences for clients and employees
You
Warm
Authentic
Connected to Culture
Curious
Accessible
Other
Minimum 1 week per month in Vienna at Head Office, Home-base can be Vienna but doesn´t have to be