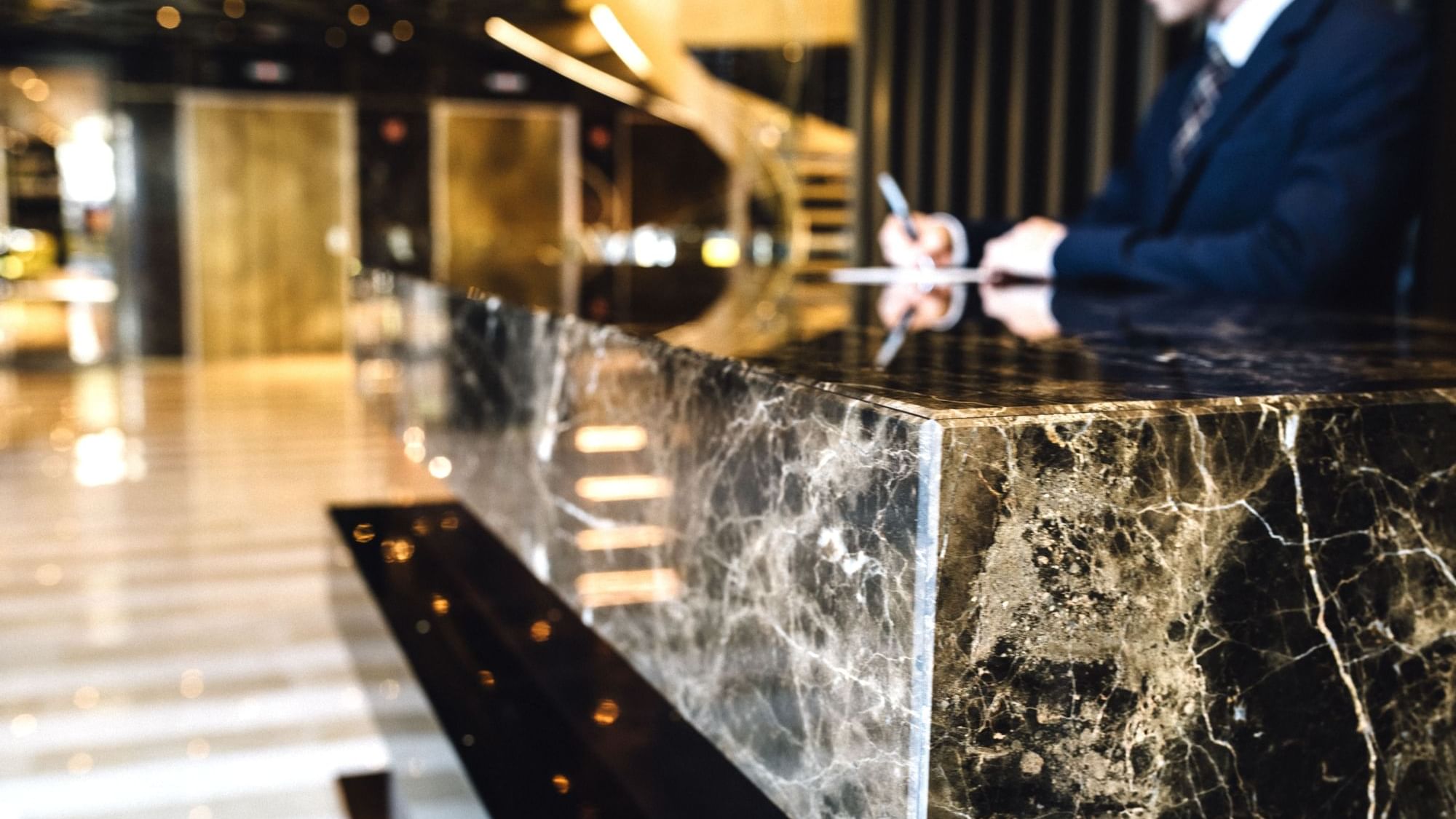 Host / Concierge
According to hospitality agreement
To satisfy, in accordance with the hotel's quality standards, the needs of the guests by offering a service of excellence.
RESPONSIBILITIES AND TASKS:
TO OFFER THE HIGHEST STANDARD OF SERVICE TO THE GUESTS.
- To perform in a qualified manner, with initiative and responsibility the reception of guests and all related tasks.
- Perform customer service tasks at the reception desk.
- To carry out the tasks related to the occupation and sale of the rooms (Reservations, Check In and Check Out).
- To carry out tasks related to invoicing and collection, as well as the exchange of foreign currency.
- Receive, process and direct customer complaints using the SEDAS approach.
- Collaborate with and substitute for the Head of Reception in his own tasks.
CONCIERGE:
- To carry out in a qualified manner, with initiative, autonomy and responsibility, the assistance and information to customers and the corresponding administrative work.
- Attending to customers in the concierge services.
- Informing customers about the hotel services.
- Performing customer service tasks in the services requested.
- Receiving, processing and directing customer complaints to the corresponding services.
KNOWLEDGE AND EXPERIENCE
- Diploma in Hotel Management and/or Tourism, Intermediate Level Training Cycle in Hotel Management.
- Experience with PMS Opera.
- Knowledge of office automation at user level.
- High level of English, Spanish and other languages.
- Minimum 2 years experience in hotels of similar or higher category.
SKILLS FOR THE PERFORMANCE OF THE POSITION:
- Problem solving and decision making skills.
- Service orientation and excellent organisational skills.
- Positive attitude and excellent communication skills
- Good presence
- Ability to work as part of a team
- Able to work under pressure and remain calm in difficult situations.
- Time availability
- Dynamic person
- People skills
- Barcelona Ambassador
WE OFFER:
The hotel offers continuous training, uniform cleaning, meals per shift, locker, being part of a team with a passion for hospitality and genuine guest service.
40 hours weekly contract.