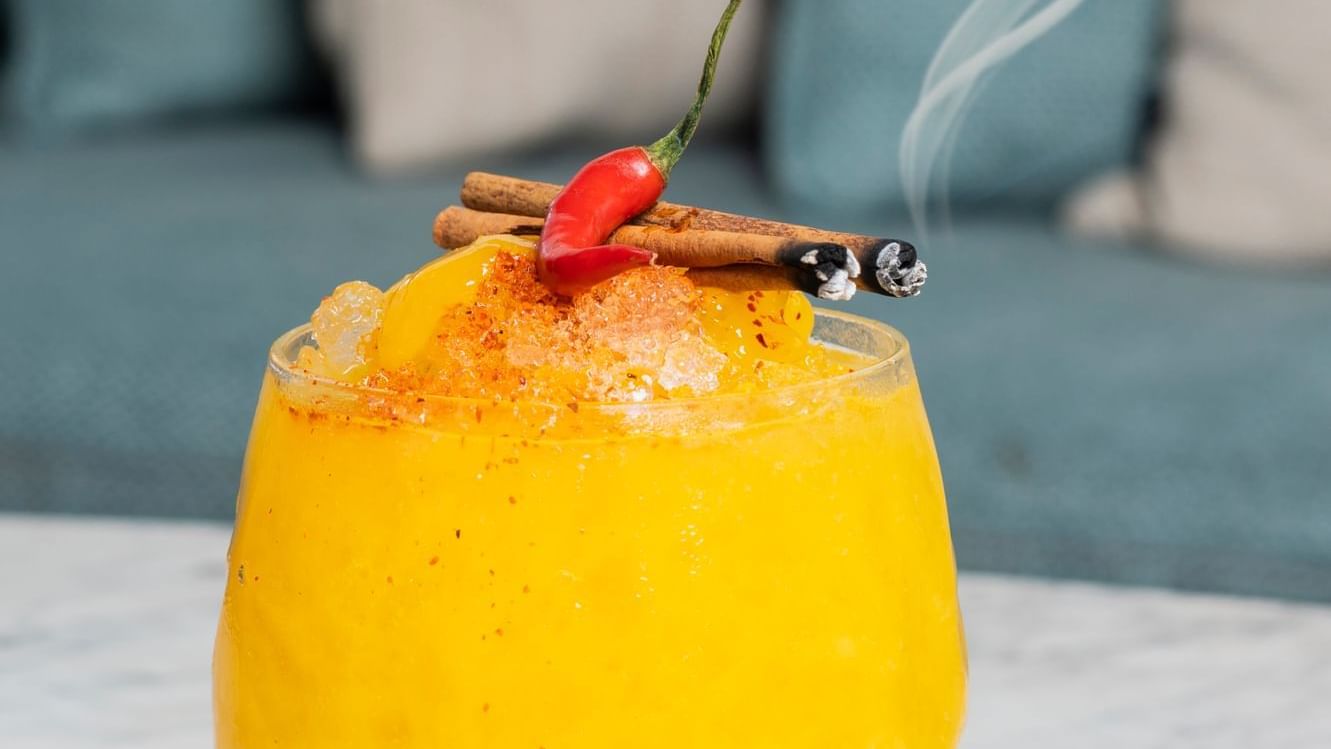 Azimuth, this is the place to beat
Discover our Spring-Summer program
This season, Azimuth becomes the place to beat to enjoy a vibrant moment.
Every Friday night, from 8 to 10, listen to Cocco Bea's angel voice and let her transport you to her colorful world.
On Saturdays, from 8pm to 12pm, chill to the sound of our DJ sets. Craft cocktails, delicious food and Barcelona skyline views, that is what Summer nights are for.
Vermouth Sundays, from 1pm to 3pm let you sip the famous Catalan aperitif while vibing to the sound of a live jazz band.
We do not accept any table booking.
From Monday to Sunday, from 12.30pm to 12.30am.
Live singer Cocco Bea: Friday, from 8pm to 10pm
DJ sets: Saturday, from 8pm to 12am
Live band music Boogaloosers: Sundays, from 1pm to 3pm